POLES APART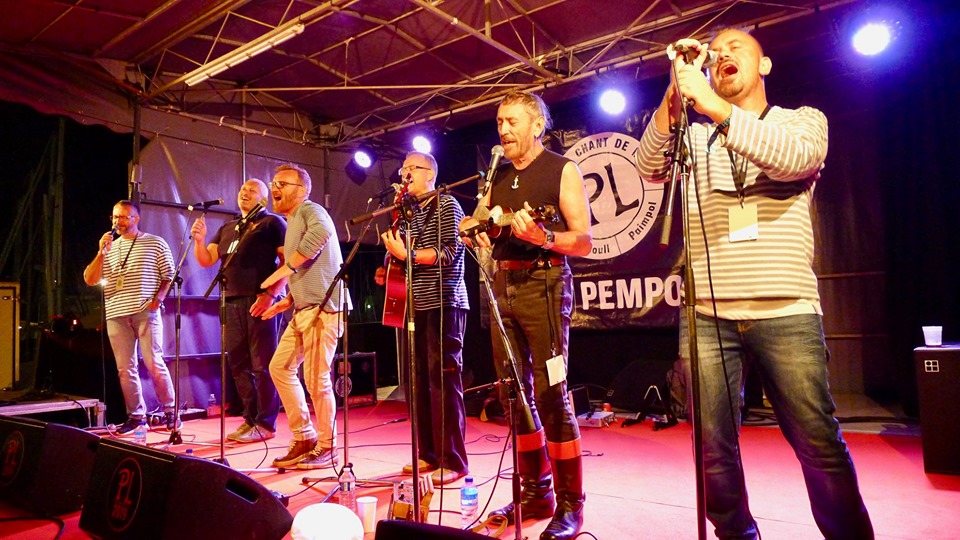 POLES APART IS A SHOW ... a hugely entertaining show comprising six talented individuals with resonant vocals, soaring harmonies and good humour, all accompanied by multi-instrumental talents. The picture above (by François Bensignor) is from their recent appearance at the Festival du Chant de Marin in Paimpol, Brittany.

Back in the twentieth century; when Tom was touring in Northern Europe; he was abducted by five young Polish men. After getting him very drunk they extracted a blood oath that he would sing with them, and thus it has been for over 15 years.
But who are these people? ... and what do they present??? (Good question.)
Well; there's Tom Lewis, and you can find out about him in other pages of this website.
The five Polish guys are collectively known as QFTRY (not a word in any language!!!); and they've been singing together for about half of their individual lifespans ... first as choirboys, then as a sea-shanty group. They brought their natural talents, plus the skills and training engendered by the choir, to the group and, lo, it was good! Each one is a not only a musician, but likewise a choral arranger; so that each song is a distinctive creation.
In order of vertical displacement QFTRY is comprised of: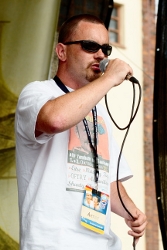 Łukasz Kruszyński (Luke)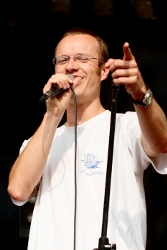 charismatic vocalist, penny-whistle player and ringmaster

Grzegorz Opaluch (Little Greg)

vocals, guitar, flute and clown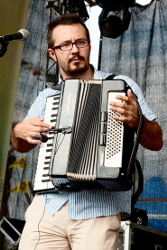 Bartosz Wąsik (Bartek)


vocals, accordion, guitar, and mesmerizing low harmonies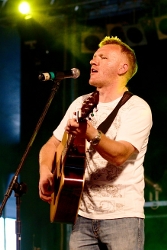 Wojciech Krawętkowski (Voitek)


vocals, guitar and babe-magnet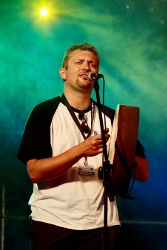 Grzegorz Hatylak (Big Greg)


vocals, wooden flute, bodhran and big-brother to all these kids.

Together their inventive approach to vocal harmonics is little short of stunning.
Add Tom into the mix and the recipe is complete ... and a unique crowd pleasing sextext. (Sex sells!)
With a repertoire of traditional and contemporary 'songs of the sea' – and farther afield - they have captivated both 'folk' and 'non-folk' audiences in the USA, the UK, plus Switzerland. France, Poland, Germany, and the Netherlands. They sing in three languages, no less ... four, if you count Latin plainsong, from their previous liturgical life!!!

For more information about QFTRY, please click on link.

REVIEWS (Not many; remember, we only get together once or twice a year!):
"Poles Apart was the hit of the (2014) festival." (Alan Bell, director, Fylde Folk Festival)
"We've never heard anything like it ... absolutely arresting." (Tom Kastle, artistic director, Chicago Shantyfest)
"You guys must come back, we want to hear more of you." (Marcus Studerus, director, Romanshorn Shanty Festival)